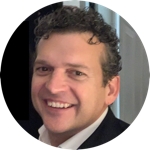 I've has been coding and hacking technology all my life. I'm an engineer and tinkerer, with a good dose of business experience and cheerful communication.
I work on SaaS and cloud systems with have a background in complex systems and integration.
---
Jeromy started his career in Western Australia designing systems for submarines. He helped
turn mathematician's R&D into real hardware and software. He became the systems architect for the upgrade of the combat system for the Collins Class Submarines, bridging Australian and US organizations to integrate commercial and defence tech.
Jeromy founded his first business in 2005 to apply integration techniques learned in modern complex systems to enterprise software projects. He also founded a startup for an investment property search engine that discovered opportunities by their forecast cashflow.
In 2007 Jeromy helped found enableHR, a SaaS HR platform focused on employment risk and compliance. He helped grow the business from just 3 to 16 employees. Jeromy was there when the first line of code was written and first pixel placed, through product-market fit and growth.
In 2015 Jeromy moved to the USA to help grow Chrome River, an expense reporting system for businesses with complex requirements. As Director and VP Engineering he's helped grow the engineering team and expand the platform for use by some of world's largest businesses.
Jeromy is passionate about entrepreneurship, lean practices, and disruptive technology. He's always loved complex systems and technology, especially at the intersections between software and the physical world and people. Jeromy also mentors start-up founders and business leaders, graduated with an MBA in 2014, has climbed Mt Kilimanjaro and been a tennis coach.
He never stops learning, listening, tinkering and challenging himself.